Meet the lab!
Dr. Lisa Oakes, Principal Investigator
Dr. Oakes received her Ph.D. from the University of Texas at Austin in 1991 and was a faculty member in the Department of Psychology at the University of Iowa from 1991 to 2006. She joined the University of California Davis community in 2006 and is a Professor of Psychology.
Graduate Students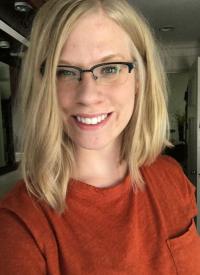 Michaela DeBolt
Michaela graduated from the University of Minnesota with a BS in Psychology in 2014.
My substantive interests are largely centered on the development of visual attention and longitudinal methods. Specifically, I'm interested in how different contexts and experiences influence cognitive development and how researchers can best tease apart and measure factors that shape and mold infants' developing minds over time.
Christian Nelson
Christian graduated Magna Cum Laude with her B.A. in Psychology from California State University, Dominguez Hills in 2019. She received several prestigious awards, including 2019 Undergraduate Psychology Student of the Year and was also a distinguished member of the MARC USTAR program, which promotes diversity in research.
Christian was inspired to pursue her Ph.D. in visual cognition while conducting eye-tracking studies with Dr. Paul Zak at the Claremont Graduate University. Additionally, a year-long internship with Dr. Helen Lavretsky at UCLA provided her with a significant research background in cognitive development across the lifespan. These experiences, along with her work in the Design Your Life course with Dr. Heather Butler at CSUDH were vital in shaping her passion for developmental research from a visual cognition perspective.  
​She joined the Oakes lab in 2019 as a graduate student and studies the ways in which parents scaffold infant cognitive development through joint attention during play. Additional projects include a study into the ways in which infants visually learn about the world around them and learn to interact with their environment.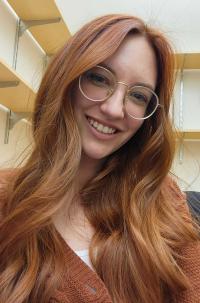 Shannon Klotz
Shannon earned her B.A. in Cognitive Neuroscience from Scripps College in May 2019 and joined the Infant Cognition Lab in June. While in Southern California, she was a member of Dr. Michael Spezio's Laboratory for Inquiry into Valuation and Emotion (LIVE Lab) and studied Theory of Mind using EEG. There, Shannon explicitly modeled mental representations during both the development and presence of stable cooperation via communication outcomes. This allowed for better understanding of the sophistication, or degree of mental coordination, involved in individuals' social perception and reasoning. In Fall 2021, she started her Ph.D. at UC Davis with the Infant Cognition Lab -- combining her passions for infant cognition and technologies that study mechanisms of the human mind, brain, and behavior.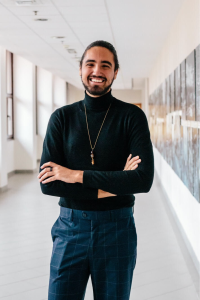 Erim Kizildere
​Erim graduated summa cum laude with his B.A. in Psychology and Economics and earned his M.A. in Cognitive Psychology from Koç University, Istanbul. Inspired by how play develops shared spheres among humans, invokes happiness and imagination, and provides unique experiences to learn and reason about the world, Erim is interested in play with three main focuses: 1) how parent-infant interactions during play provides learning opportunities to infants to reason and learn about the world, 2) how parents tailor their input based on their infants' developmental levels, and 3) how play is connected with children's socio-cognitive abilities.
During his master's at the Language and Cognition Lab under the supervision of Dr. Tilbe Göksun, Erim was a coordinator of a longitudinal project and researched the bidirectional relations between parents' sound symbolic and pretense input during play and infants' vocabulary knowledge and pretend play skills. As a newcomer Ph.D. student to Infant Cognition Lab, Erim is currently interested in how the interaction of infants' development in motor and language skills and parental input shapes infants' learning in naturalistic play settings. Besides his academic pursuits, Erim loves playing role-play games, writing short narratives, running regularly, and getting to know new friends and languages.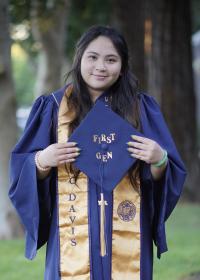 Van Pham
Van received her B.A. in Psychology and B.S. in Neurobiology, Physiology, and Behavior from UC Davis in June 2021. During her undergraduate studies, she worked at UC Davis Health as an intern in the Accelerated Access Unit and the Pediatric Intensive Care Unit (PICU), where she worked with adults and kids. After her internship at UC Davis Health, Van explored the research aspect of psychology and became an Undergraduate Research Assistant at the Infant Cognition Lab. Her research assistant experience inspired her to stay at the Infant Cognition Lab and apply to be a Master's student in Child Development (in the Human Development Graduate Group), where she continued to work under Dr. Lisa Oakes as her major professor. During her graduate studies, Van hopes to explore various aspects of visual cognition, attention, and memory in infants and young children.
Junior Specialists / Lab Managers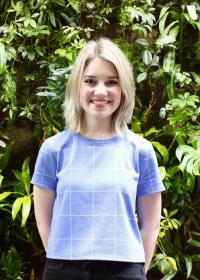 Annika Voss
​Annika graduated with a BA in Honours Psychology and a minor in French from the University of Waterloo in 2019. While at the University of Waterloo, she worked as the lab coordinator for both the Developmental Learning Lab and the Lab for Infant Development and Language, where she studied cognitive and language development in infants and young children. She completed her honours thesis in the Developmental Learning Lab under the supervision of Dr. Stephanie Denison, where she looked at how infants can integrate what they know about the physical properties of objects with their understanding of probability. This experience sparked her passion for researching cognitive development in infants, and this is the area in which she plans to pursue her graduate studies. She moved from Canada and joined the Infant Cognition Lab in October of 2019 to gain more experience learning about infant's cognitive development.
Gabrielle Blanch
Gabrielle (Gabi) graduated from UC Riverside in 2020 with a B.S. in Neuroscience. While working to obtain her degree, she worked as a Research Assistant in the Perception, Action, and Development Lab under the supervision of Dr. John Franchak. This is where she was able to start her journey studying Developmental Psychology and develop a passion for it. With the guidance of Dr. John Franchak and her graduate student mentor Brianna McGee, she was able to focus on a research project that allowed her to study both motor development and visual exploration in a naturalistic setting. Now, Gabi hopes to use her time at the Infant Cognition to further explore all aspects of cognitive development, with an emphasis on language development.